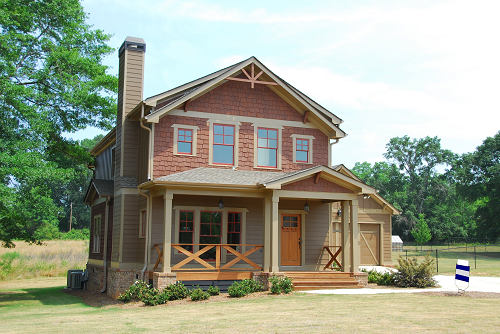 What Is Sewer Backup Insurance?
When you own a home, unexpected incidents can happen at any time. It's essential to prepare for these potential problems as much as possible, especially if they can be covered by insurance. One situation worth preparing for is water backing up into your home. Sewer backup insurance helps cover damage caused by standing sewage in a bathtub, toilet, basement or anywhere else in your home. It may also help cover the cost of repairing your sewer line and removing the sewage and water from your home, depending on what caused the backup. This type of coverage is also referred to as water backup insurance, sewer backup and drain line backup coverage.
Does Homeowners Insurance Cover Sewer Backups?
Homeowners insurance typically does not include sewer backup coverage, but many home insurance providers offer it as an optional or add-on coverage.
What Causes Sewer Backups?
Sewage backups can happen for a variety of reasons, including the following:
Clogged pipes—The most common way drainpipes become clogged is due to lack of maintenance, flushing nondegradable items down the toilet and pouring down large amounts of food waste.
Tree roots—Underground pipes can break and collapse when entangled in tree roots, leading to sewer backups.
A broken line—If a line that runs between your house and the main becomes damaged, it can cause sewage to flow into your property.
Is My Home at Risk for Sewage Backups?
All homeowners should consider sewer backup insurance, but it is imperative if any of the following statements apply to your property:
Your area's sewer system is more than 50 years old.
There are trees near your home.
What Does Sewer Backup Coverage Include?
Sewer backup insurance usually helps cover damage to the sewer line running from your home to the city main. It may also help cover the expenses associated with standing sewage removal and repairing damages it caused. Sewer insurance typically does not fully cover a faulty or damaged plumbing system; instead, this may be included in your standard dwelling coverage depending on your specific insurance policy.
Sewer Backup Insurance in Lancaster and Kershaw, SC
If you're interested in learning more about sewer backup coverage, contact the experts at Williams Financial Services. We've been helping homeowners near Lancaster and Kershaw, South Carolina, get the insurance coverage they need since 1959. Call today to learn more about our insurance offerings.
This blog is intended for informational and educational use only. It is not exhaustive and should not be construed as legal advice. Please contact your insurance professional for further information.